Home Delivery Options
We know you miss our 'SiLog so we've made them available for free home delivery within a 25-minute driving distance from our shop in Glebe. All meats are vacuum-sealed and should last up to 6 months, if kept frozen. Once thawed and opened, we recommend consuming within 5 days as we do not use preservatives in our products.

Check out our Stay-At-Home Survival Packages:

Chicken Tocino Package $55
– 500g Chicken Tocino
– 1 kg Medium Grain Rice
– 8 Large Eggs

Beef Tapa Package $60
– 500g Beef Tapa
– 1 kg Medium Grain Rice
– 8 Large Eggs

Pork Longganisa Package $60
– 12 pcs Skinless Pork Longganisa
– 1 kg Medium Grain Rice
– 8 Large Eggs
You can order the meats by themselves, but we have a minimum order of 2 packs plus $5 delivery charge.

Meat Prices are as follows:

500g Chicken Tocino $25
500g Beef Tapa $30
12 pcs Pork Longganisa $30

To Order, message us on Facebook or Instagram @descansoglebe
Or Call Us on 02 8018 5818.
Our Cafe
Craving for a good Sisig, Adobo, or a Filipino Breakfast 'Silog? You've come to the right place!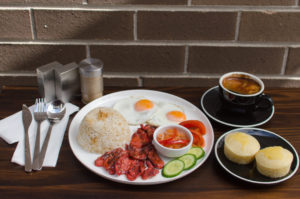 We are a Filipino Cafe located in Glebe, serving great Filipino cuisine and Aussie All-Day Breakfast that will have you coming back for more! Our casual atmosphere will surely make you feel welcome, making us a great place to meet up with friends and family.
Weekend Filipino Dinner Service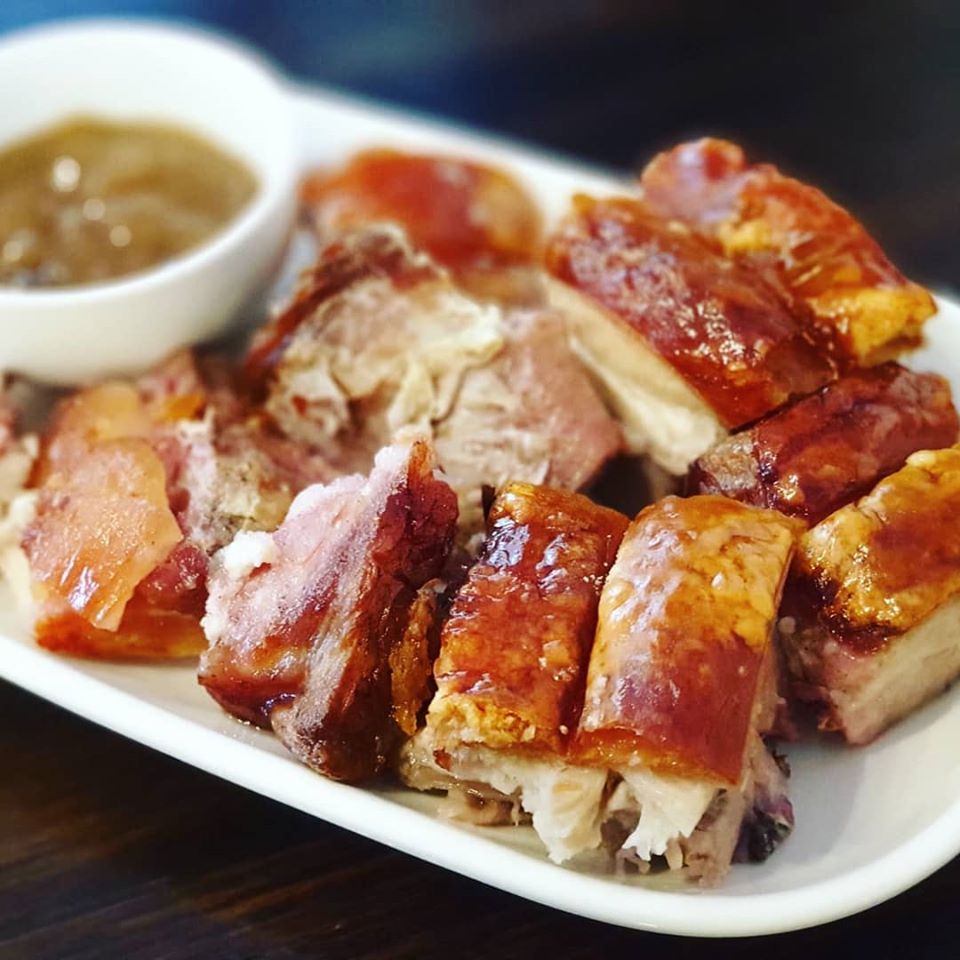 We are open for dinner on Fridays and Saturdays, serving some of your all-time favorite Filipino dishes – Sinigang na Baboy (Pork Sour Soup), Sizzling Sisig, Kare-Kare, Humba, and Cebu Lechon!
Live the Party, Love the Party, Be the Party!
Got a special event coming up? Catching up with friends and family? Check out our catering menu and let us do the cooking for you! We accept catering orders for pick-up in-store. Call us on 02 8018 5818 for inquiries.